Simple, employee time-tracking software with automatic screenshots and activity level monitoring
Windows Mac Linux Chrome OS
READ MORE
START TRIAL
You can use TeamLogger in your organization in two modes: Timer Mode and Background Mode.
Timer Mode: In timer mode tracking, your employee simply selects a project and a task and starts the timer using our lightweight desktop timer application. Teamlogger automatically records employee's screen activity by capturing screenshots and logs time spent on each task and project. TeamLogger also monitors the frequency and pattern of the employee's keyboard and mouse activity to show you how actively an employee is interating with his or her computer.
Background Mode: In background mode tracking, your employees do not need to start the timer manually every time they work. In background mode, timer automatically starts in the background (without a window) when the computer starts. It keeps logging time, activitiy level and screenshots without user intervention while running in the background. To enable this feature for your account, please reach out to contact@teamlogger.com
As an employer, you can also turn of the screenshot feature and use only task and activity level tracking for your employees. You can even turn and customize tracking features individually for each employee.
Windows Mac Linux Chrome OS
START TRIAL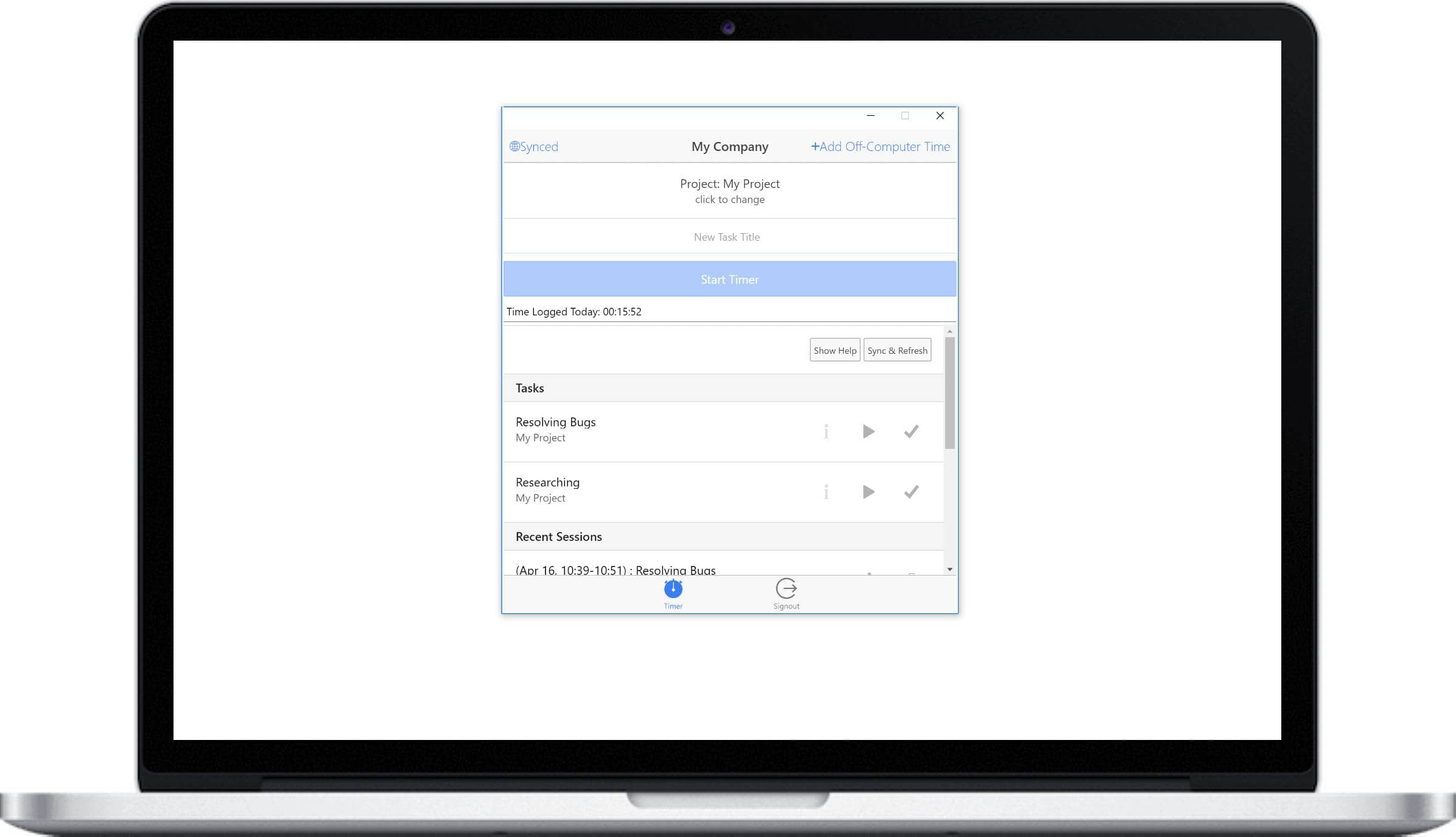 All performance data and screenshots are uploaded to your powerful online TeamLogger dashboard. You can review their productivity in real time, without standing over them all day.
START TRIAL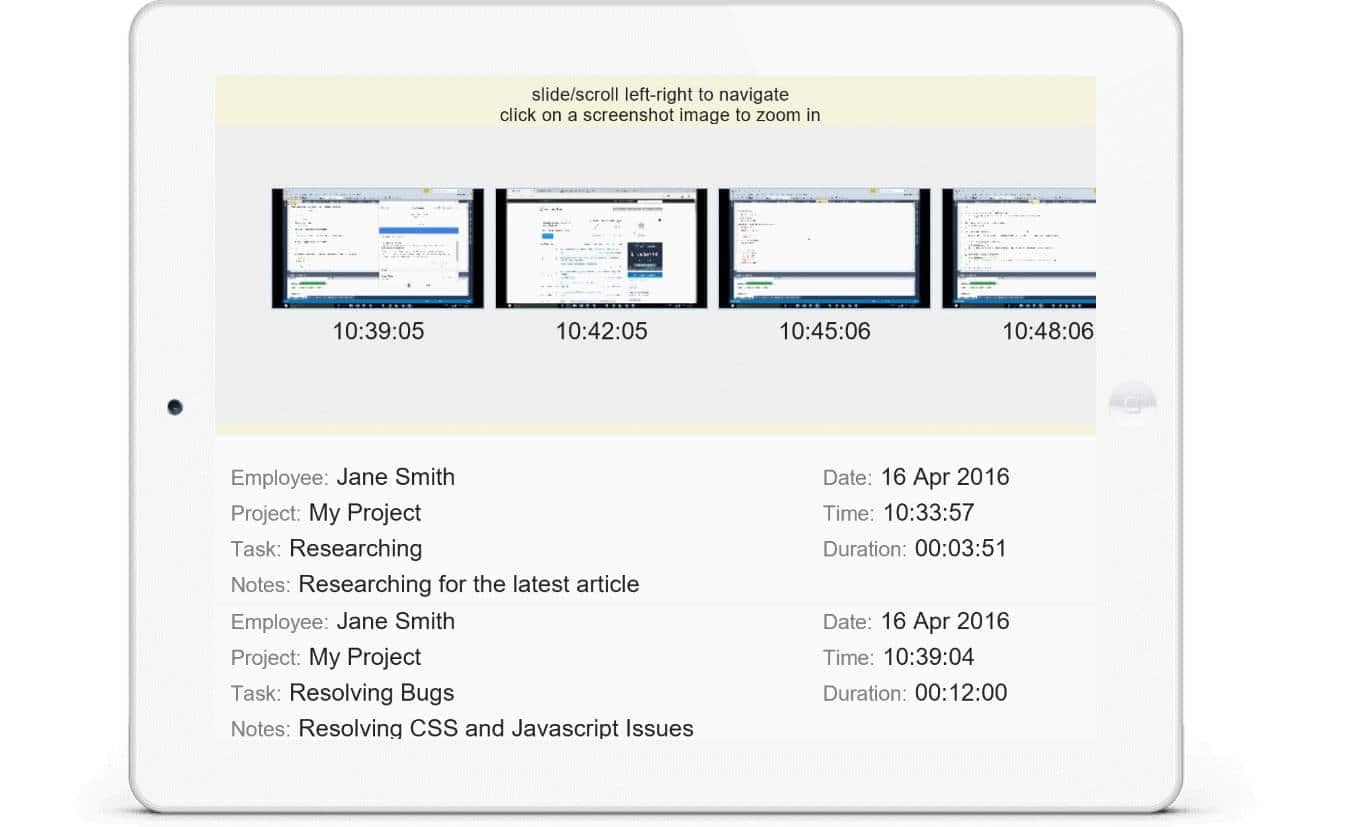 Online performance reports allow you to view a summary of each employee's productivity and each projects activity. Automatically generated time-sheets show you chronological details of all work sessions of an employee or project.
You can also download performance data in CSV format.
START TRIAL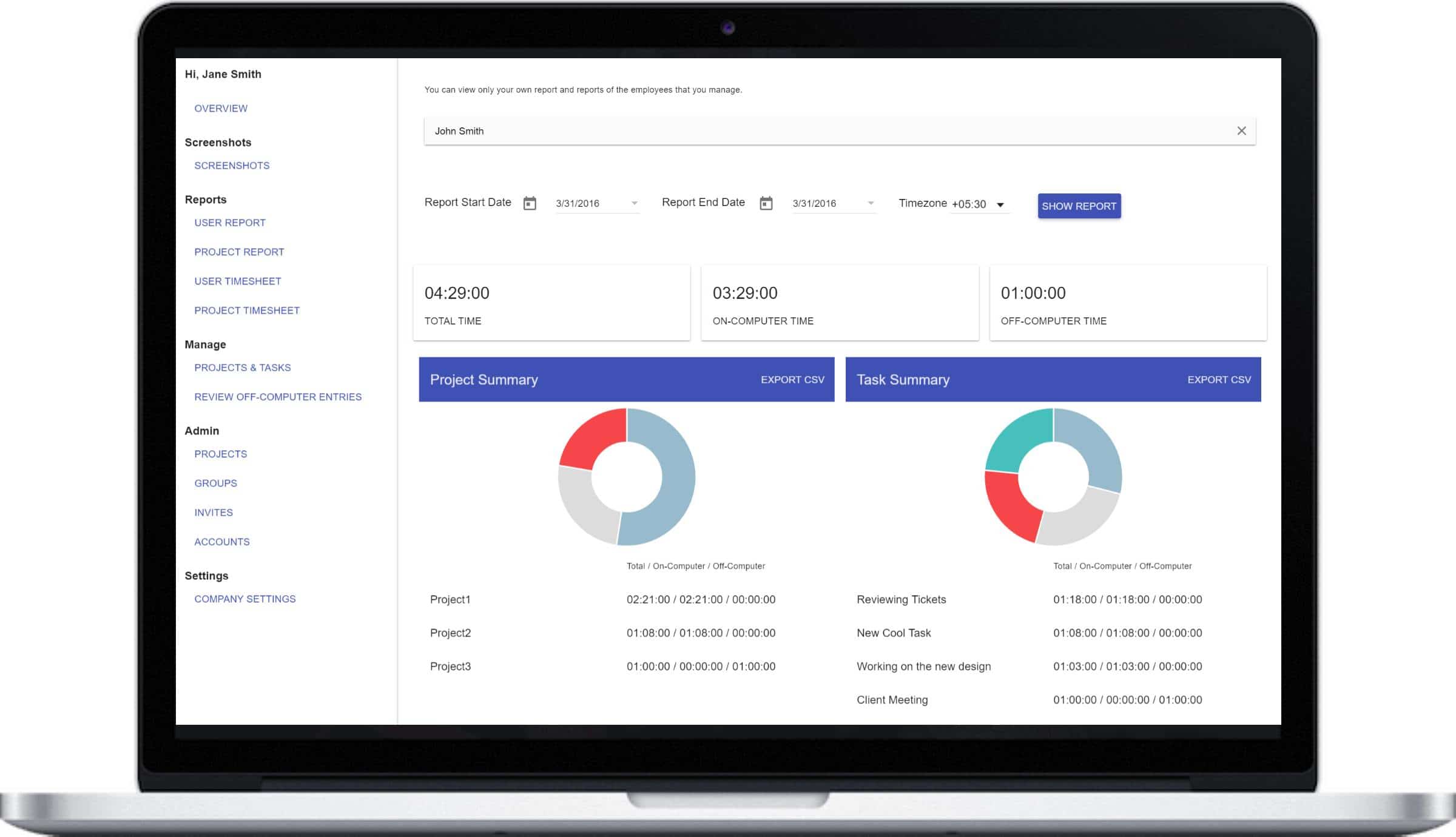 PRICING
One Service, One Plan
Free 30 Day Trial. No Obligations. Credit Card Not Required For Trial
Unlimited Employees
Unlimited Screenshot Storage
Pay for Only Active Employees
Subdomain Branding
Upto 30 Screenshots per Hour
Custom Logo Branding
At TeamLogger, our mission is to provide affordable solutions that make it easy to manage and monitor remote teams and boost productivity. We are the same team of developers that brought you ScreenMeter which is trusted by over 1000 businesses and more than 7000 users.
TeamLogger improved our remote teams productivity.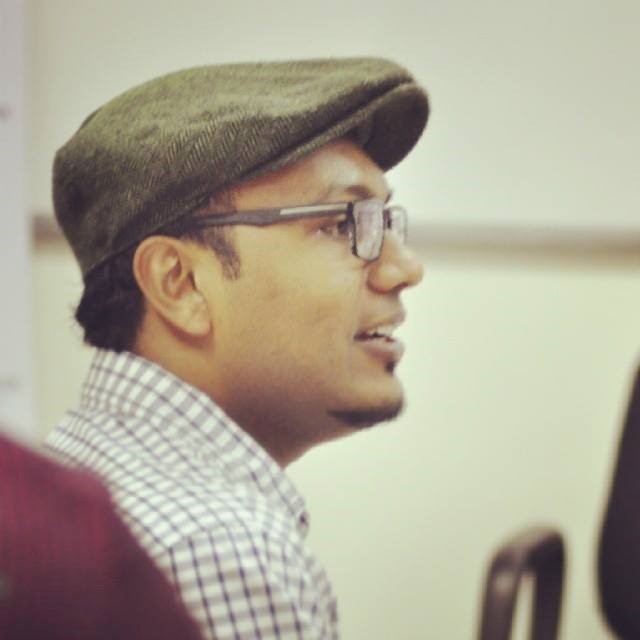 TeamLogger really makes it easy to analyze employee time utilization.

Weekly screenshots download and analysis is an unbeatable feature!.

EMAIL
contact@teamlogger.com
ADDRESS
Block D, Satkar Avenue, NH8, Gujarat, INDIA PIN: 382340